Baba's life was one of unity. He lived to unite the different castes and creeds together as one family and unite every person with God. He saw no difference between one religion and another, saying often, "Subka Malik Ek," "One God governs all."
About Guruji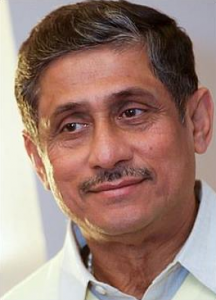 Dr. Chandra Bhanu Satpathy(Guruji)is a noted Spiritual Thinker, Writer and Philanthropist.

Over the years, Dr. Satpathy has been propagating Indian Philosophy, Spiritualism and Culture, not only in India but in other countries as well. Under his inspiration and guidance, more than two hundred centers and forums devoted to philanthropy, community development, spiritualism and promotion of Indian culture, are active in countries like USA, UK, Canada, New Zealand and other places. He visited the Holy Shrine of Shri Sai Baba located in Shirdi (Maharashtra) in 1989, and ever since has been spreading the philosophy of Shri Shirdi Sai and Indian philosophy assiduously over a span of 25 years.

Dr. Satpathy is also well-known for propagating Indian culture all across the globe. He is the Founder President of Shirdi Sai Global Foundation (a charitable trust) through which he carries out his noble mission.